June 13 - Club Committee Meeting Report - Main Points of Interest for Members Information.
The following are the main points arising from the Committee Meeting that took place at Folke on Wednesday 13 June. A copy of the minutes is on the Club Notice Board
Team Captain's Reports
a) HARDY A CAPTAIN: The last match was away at Queens Park and resulted in a 7-1 loss. The next match is on 14th July against Moors Valley.
b) HARDY B CAPTAIN: Two league match have been played. We played Yeovil at home and lost 2-3. Then we played Ashley Wood and won 41/2 – ½. The next match is on Sunday away to Knighton Heath. So far we have played 4 games and won 2 and lost 2.
c) 3CL CAPTAIN: The team played Long Sutton on Saturday and won 4-1. The next match is this Saturday against Cannington B.
d) SENIORS CAPTAIN: We played 2 matches this month, both at home. We beat Westbury 5-1 and beat Wincanton 41/2 – 11/2 so continuing our good form this year.
2018 Summer Knockout Competitions:: The current status of the two summer knockout competitions can be seen by clicking on the following links Club Knockout Senior Knockout The Rules for the competitions have been refined and are now on the club Notice Board.
Day Away 29 players have signed up and it is hoped to make this 30 total. The coach will leave Yeovil at 7:00 am and Folke at 7:15 am.
Other Items::
- New Competitions:: The 9 hole eclectic competition is running well. (See the results page for the current scores)
- Trophies: It was agreed to purchase two glass trophies for presentation to the two Order of Merit winners each year.
- International Pairs: The International Pairs qualifier will be held on Sunday 1st July and will be played off 90% handicap
- Daily Mail Foursomes: The Daily Mail foursomes qualifier will be held on Saturday 17th November
- Insurance: The Treasurer has paid the insurance premiums for the 64 members who have paid their membership fees. He will liaise with the insurers about adding extra names as we get new members.
- Honours Board:The Centre have agreed that an honours board listing Club Captains can be mounted on the board at the front of the bar.
Next Meeting: The next meeting will be the Committee Meeting to be held at Folke on Wednesday 11 July at 7:30 pm. All club members are invited to attend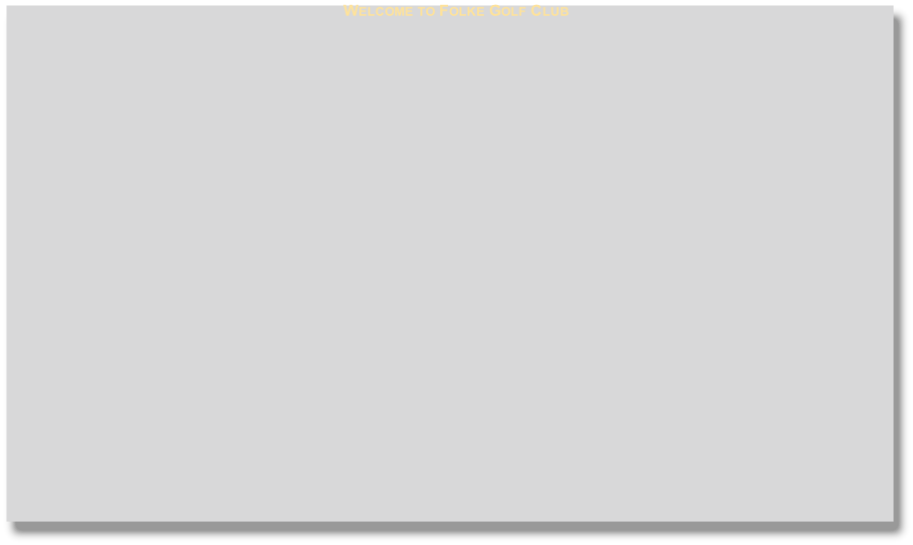 Committee Members: Matt Boon, Geoff Bannister, Norman McCabe, Richard Robinson, Ben Miller, Roger Harvey, Lee Smith

Terry Cotton
Club Captain
Steve Harris Fixtures Secretary
Martin Blatchford
Hardy A Captain
Peter Gibson
Gen. Secretary
Stuart Beardsley Treasurer
Folke Golf Centre is the Home of Folke Golf Club. This page shows the Club Officials and provides information on the Committee activities for the benefit of the club members. For further information please contact any of the Club Officials.
Kevin Down
Club Vice Captain





Simon Lloyd
Hardy B Captain

Steve Henstridge
Handicap Secretary